Contact Us Exclusive Garage Door Service - 24 Hours Garage Door Service Boulder, CO
Exclusive Garage Door Service provides comprehensive garage door services, from a simple repair to installing doors as part of a major construction project or creating a custom door for your unique property. We know you could experience a problem with you garage door that leaves you vulnerable at any time. We will be here for you any time of the day or night to respond to your emergencies. One of our talented technicians will be at your place in no time, equipped with all the tools and skills necessary to fix your garage door problems.
We have installed garage doors at all kinds of homes and businesses in our area during our years in business, and we look forward to serving you.
Regular Business Hours: 6:00 AM - 10:00 PM
We provide 24 hour emergency garage door services in Boulder, CO 80302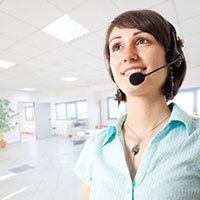 Exclusive Garage Door Service
Phone: 303-963-9047
Email: Boulder@Exclusive-Garage-Door-Service.com
Address: 1002 Walnut St, Suite: 241F, Boulder, CO 80302
Contact us